FROM SKETCHES TO YOUR SCREEN
We speak with the game's Art Director
A little while before Heroes of Ruin launched, we spoke with Chris Bromby, the game's Art Director at n-Space (and thoroughly nice chap to boot). Chris is the person responsible for overseeing the world of Veil's distinctive look and feel and for bringing n-Space's imagination to life.
We know how interested you are in both the game's art style and development background, so we hope you get a kick out of this little interview. Enjoy!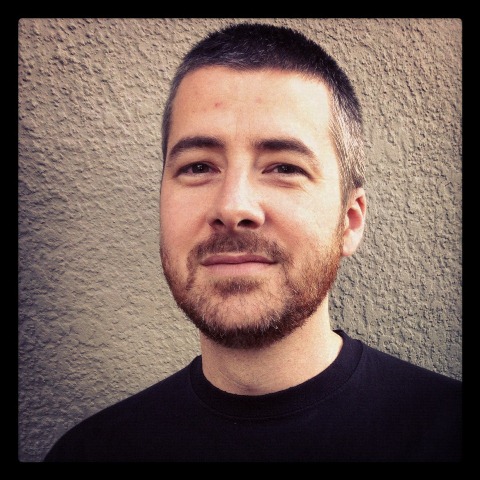 Hey Chris! How would you describe your role on Heroes of Ruin?
I'm the Art Director on Heroes of Ruin at n-Space.
Great stuff! Please tell us a little bit about yourself. What games did you work on in the past? How did you end up where you are today?
I started out my career in film, working as a special effects animator at Walt Disney Feature Animation on films such as Lilo and Stitch and Brother Bear. After my time at Disney, I took a step into the interactive world of video game art working for Electronic Arts on Madden NFL and NCAA College Football titles. A challenging new project brought me to n-Space nearly 5 years ago and I've have been creating all types of games ever since. The last game I art directed was Tron Evolution: Battle Grids for the Nintendo Wii.
What games were you playing during the development of Heroes of Ruin?
I really enjoyed Super Mario 3D Land for the 3DS. I also almost finished Deus Ex: Human Revolution and I completed Batman: Arkham City for 360.
What is your role on Heroes of Ruin and what does it involve?
As the Art Director on Heroes of Ruin my role involves working with the design and engineering teams to craft a unique style for the game that can be achieved on the 3DS. I created the style guide for the characters and environments very early in the development process and worked with the art team to create a visual template for the art used throughout. I oversee and guide our extremely talented concept artists, character and environment art teams, animators and effects artists to create a visually rich world for gamers to explore. To ensure the game meets the quality and expectations of our awesome publishing partner Square Enix, I work directly with the Producer and Project Manager. I also support the marketing plan by supplying additional visuals and concept art from the game to share with our amazing fans on the Heroes of Ruin community site!
What's your favourite thing about your job?
Seeing a character or environment that started out as just a sketch on paper turned into a full 3D scene on the game system is extremely rewarding. But my favorite thing about my job is working with talented and creative people everyday and interacting with fans of the games we make.
What are you most proud of with Heroes of Ruin?
I'm most proud of what we were able to do with the art and 3D on the new Nintendo 3DS hardware in such a short time; it will only get better from here!
What do you most like about the Nintendo 3DS?
While the 3D effect is not for everyone, we have tried very hard to make it a natural game-enhancing visual and turning it on is certainly magical.
How has Heroes of Ruin evolved from its original concept?
There were certain challenges when designing a game world where the environments can be dynamically pieced together. I think this aspect of the game art has evolved from the initial concept and made a much better game overall!
Can you tell us something really cool about Heroes of Ruin?
We had initially concepted many more amazing character classes than you'll see in this game. Who knows, maybe they will emerge from the darkened forest's of Veil someday!
What advice would you offer someone who wants to get into the video games industry?
Pick a game you love to play and try and find out as much as you can about how it was made from concept to completion. A lot of games now come with 'behind the scenes' documentaries and this is great material for aspiring developers. Find a project to work on or create your own and take it through to completion, work on your skills and don't give up!
Who would you choose: Vindicator, Alchitect, Gunslinger or Savage?
I'm really attached to all the classes but I think the one I like to play the most is the Vindicator. I mean, who doesn't like to swing a giant sword?
Thanks for taking the time out to speak with us, Chris! We really appreciate it.
So readers, what questions of your own would you like to ask Heroes of Ruin's Art Director? Sound off in the comments below.